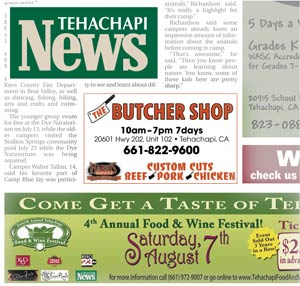 In the Paper
The Tehachapi News printed edition is read by 75 percent of the adults living in Tehachapi, making us the primary source for getting information into the hands of people who are looking for your products and services.
Our package and programs make it easy to advertise, no matter the size of your marketing budget.
Contact Us
Contact a Tehachapi News Sales Representative to assist you with your needs.
(661) 822-6828